Crazy Turn-Of-Events
Saves You $1,600 Immediately!

Response to AIM Weekly Cash was huge. And it's completely SOLD OUT...

No surprise there. Chuck Hughes' programs are always wildly popular. But, here's the crazy part...

In an unprecedented show of generosity and good will, Chuck came up with an alternate plan that could be even better for you!

Chuck's Cash Cow will empower you to raid the market for instant cash every week... week-after-week... just like AIM Weekly Cash. And you'll pay 80% less to do it!

Chuck's Cash Cow can potentially fill your pockets with an extra $2,000 - $3,000 every week... And it's backed by an amazing $100,000 performance guarantee!
But, there are a lot fewer slots available for Chuck's Cash Cow and you know they're going to fill up fast.
So please don't hesitate... CLICK HERE NOW to see if you can get in!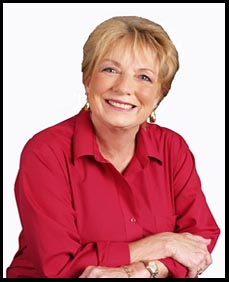 After eight years with Commodity Trend Service, a futures trader's preeminent source for charts and information, Ellie left the corporate world to become a financial copywriter and an accomplished trader. Producing material for the world's most respected stock, option, futures, and Forex traders has given Ellie unique insight you will surely appreciate.

She has studied their methods, analyzed their performance, and interviewed their customers. But most important, she has compared today's hottest strategies with the most successful techniques in trading history. Ellie flat-out knows what works and what doesn't!



Dad's Legacy -
Blazing the Forex Trail to Your American Dream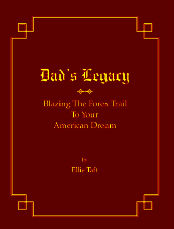 Ellie wanted her six brothers and sisters to see how they could use a small portion of their inheritance to seek a life-long legacy of financial freedom, in just a few minutes a day. So, with loving care, she wrote Dad's Legacy.

How Ellie Taft became an authority on trading, and how this family treasure became available to you, is an interesting story.

But what's important right now is this: If you're interested in the possibility of turning a small amount of money into a vast fortune, Dad's Legacy is for you!

Written to excite, inform, and empower Ellie's non-trader sibs, you'll find yourself in the midst of an exciting adventure beyond compare.


Trade Forex With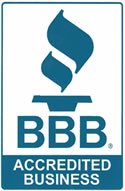 Click on authors name
to learn more



Inside Trading this week features an article from acclaimed Forex writer Ellie Taft. In this excerpt from Dad's Legacy, Ellie talks about how to chart a market's price action in trends.

Next, Lee Gettess gives us his weekly analysis of the S&P and bond markets.

Then, Steve Swanson explains the correlation between bear markets and interest rates.

Last, Chris Verhaegh covers his PULSE Options Weekly Newsletter.

Enjoy!

Adrienne LaVigne
TradeWins Publishing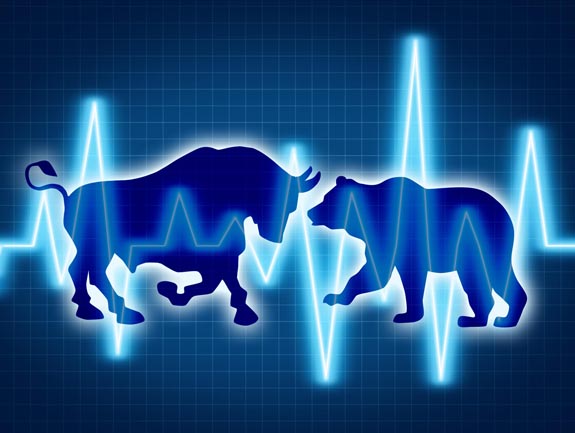 Trends: Price Action
by Ellie Taft

The following is an excerpt from Ellie Taft's Dad's Legacy - Blazing the Forex Trail to Your American Dream

Let's start by taking the "technical" out of technical analysis. Simply put, technical analysis is an easy way to view market activity using pictures. You'll be amazed by the way charting a market's price action will give you a clear picture of where the market is, where it has been, and where it is likely to go.

If you are a veteran trader, please bear with me for just a moment. Before I get into the specifics, I need to explain a few core concepts for the benefit of those who are new to trading.

What you're about to read is known as "Dow Theory", after financial expert Charles H. Dow (1851 – 1902). Each time-tested concept is widely accepted and irrefutable.

How to Read Daily Bar Charts

Open: First price traded during the day; Indicated by the left-hand horizontal line.

High: The highest price traded during the day; Indicated by the top of the bar.

Low: The lowest price traded during the day; Indicated by the bottom of the bar.

Close: The last price traded during the day; Indicated by a right-hand horizontal line.

Since Forex is a 24-hour market, either New York's closing time of 5 PM or midnight EST is generally considered closing time for charting purposes. Since the market doesn't actually close, the opening price is the same as the previous day's closing price.
Lee Gettess' Market Sense
by Lee Gettess

Lee Gettess is a top trader who is excited to bring you his video newsletter. Each week, Lee will share his predictions on what he anticipates from the bond and S&P markets.
Why Bear Markets Happen
by Steve Swanson

The following is an excerpt from Steve Swanson's Market Turning Point Trading

Metaphorically, you could compare bull and bear trends to the seasonal variations of the earth's annual journey around the sun. Each day the sun comes up in the east, and at high noon during summer months the full energy of the sun triggers very warm days. By contrast, during winter months, even at high noon, the mid-day sun seems to do little to alleviate bone chilling cold.

The difference between summer and winter temperatures is due to a small angle created when the earth is tipping either toward or away from the sun. A few degrees in one direction or the other creates a dramatic shift in temperatures.

Comparing it to the markets, bear markets don't need dramatic changes in conditions to start dropping stock prices. In fact, it only takes a few small increases in interest rates to turn a bull market to bear.

When a bear market is upon us, stock prices drop like the temperatures in a freezing wind. Even hot stocks can barely move their own needle when broader markets are falling. Investors can then choose to either avoid the markets altogether, or they can consider trading in the other hemisphere where down actually means up.

When markets are falling, there are securities that are designed to rise in bullish fashion. We're talking about PUT options on stocks, which increase in value when stocks are trending down, or INVERSE ETF's, which are actually stocks that also move up when markets move down.
PULSE Options Weekly Newsletter
by Chris Verhaegh

The following is an excerpt from Chris Verhaegh's PULSE Options Weekly Newsletter

Every week Chris publishes his "PULSE Options Weekly Newsletter". The following is from his most recent issue.

This week lacks any large scheduled market-wide events with the possible exception of Friday's Presidential Inauguration. I'm hoping there is more action than in the previous. For starters look how many different days this week has companies releasing their Earnings Reports:

Tuesday, January 17, Before the Open:
Morgan Stanley (MS)

Wednesday, January 18, Before the Open:
Citigroup (C), Goldman Sachs (GS)

After the Close:
Netflix (NFLX)

Thursday, January 19, After the Close:
American Express (AXP)

Friday, January 20, Before the Open:
General Electric (GE), Schlumberger (SLB)

This is nothing compared to the number of quality stocks releasing their earnings, in the near future. Earnings Season is just starting!

To Learn More Click Here