Do You Still Need Help
With Your Trading?

If so, Drew Day would like to invite you to a private training session being held with Thomas Wood, taking place TODAY, March 8th at 8:00 pm EST.

Thomas will be covering "Fundamentals of Price Action: How Price Action Can Increase Consistency".

For the past two years or so I've had a secret weapon: His name is Thomas Wood.

Here's what this is all about...

Because I'm good friends with Thomas, I've convinced him to share his formula for creating simple yet powerful trading strategies.


There's no charge for this training...
and there's still time to register!
Click Here Now


The stuff Thomas will be teaching has helped me make hundreds of thousands of dollars, and this is your chance to learn the same secrets - at no cost!

Thomas Wood is one of the most successful trading educators you can find online!


Don't Hesitate: Register Now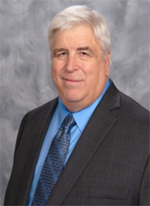 Stephen W. Bigalow possesses over thirty years of investment experience, including eight years as a stockbroker with major Wall Street firms: Kidder Peabody & Company, Cowen & Company and Oppenheimer & Company.

He is an affiliate of the Market Technicians Association, a non-profit association of professional technical analysts (mta.org), and a member of AAPTA - the American Association of Professional Technical Analysts (aapta.us).

Steve has published Profitable Candlestick Trading: Pinpointing Market Opportunities to Maximize Profits and High Profit Candlestick Patterns: Turning Investor Sentiment into High Profits. His implementation of statistical analysis with the Japanese Candlestick methodology has produced some unique successful trading programs.



HOW TO APPLY
CANDLESTICKS FOR PROFIT
Multi-Media Course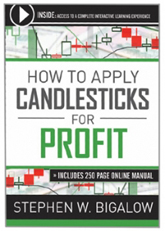 Spend just four hours, at your convenience, in the comfort of your favorite recliner. And discover how you can turn the power of ancient Japanese Candlesticks into a non-stop, perpetual income for you and your family.

How to Apply Japanese Candlesticks for Profit DVD course and 250-page online manual is comprehensive... yet fun and entertaining. You'll be nodding your head one minute, shaking your head the next, and all the while grinning ear to ear. That's a promise!

But most important... by the end of four hours you will have gained a solid foundation on which to build your own "20-20 Foresight" fortune...

With a little "help from your friends" in the Live Trading Room!


Learn More About


How to Apply Candlesticks
for Profit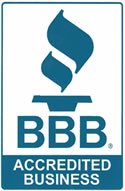 Click on authors name
to learn more



Stephen Bigalow is our featured author this week. In his article, Steve outlines the profit potential available by trading with his Green Flag Doji candlestick patterns.

Then, Lee Gettess tells us what he expects from both the S&P and bond markets for the coming week.

Next, Rob Roy explains the correlation between wedge patterns and earnings announcements.

Last, Chuck Hughes brings us his Guaranteed Real Optioneering Winners - Optioneering Newsletter.

Enjoy!

Adrienne LaVigne
TradeWins Publishing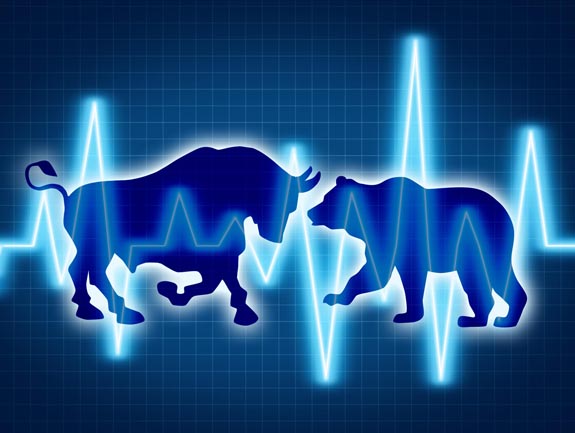 Your One True Signal for Fast Profits
by Stephen Bigalow

The following is an excerpt from Steve Bigalow's How to Apply Candlesticks for Profit

A lot has been written through the years regarding Candlestick patterns, especially the Doji pattern. Of all the Candlestick patterns, the Doji pattern appears the most often. The Doji represents 'indecision' on the part of traders and it occurs when the 'open' (or the first trade of the day) and the 'close' (or the last trade of the day) are almost the same price.

The word almost must be emphasized because the open and the close don't have to be exact.  In fact, it's rare that the prices are exactly the same.

When a stock or an index has been declining and reaches an oversold condition, it's quite common for these declines to come to an end with the appearance of a Doji. At a market bottom, because a Doji pattern indicates 'indecision', it must be confirmed on the following bar by positive price action. If this positive price action results in an open above the high of the Doji bar, it creates a price 'gap'. We refer to this formation as the Green Flag Doji Gap pattern.

My Green Flag signal is a very simple 2-step process. It starts with the appearance of a Doji pattern when a stock is in an oversold condition. If the open the next day is above the high of the Doji bar, step 2 is complete and my Green Flag is confirmed.

Looking at the chart below, in mid-October 2014, the stock of United Health Group (symbol UNH) suffered a loss of around 10% from the September high. On October 15th, UNH ended the day with what we refer to as a 'long-legged' Doji. That morning, aggressive selling on the part of traders caused the stock to open lower and trade much lower than the previous day. As the price traded below 81.00, cautious buyers stepped in and began to buy. As the buying continued, UNH was able to trade from below 81.00 all the way back up to the previous day's close.


Lee Gettess' Market Sense
by Lee Gettess

Lee Gettess is a top trader who is excited to bring you his video newsletter. Each week, Lee will share his predictions on what he anticipates from the bond and S&P markets.
Wedge Patterns and Earnings Announcements
by Rob Roy

The following is an excerpt from Rob Roy's Options Axiom Rules

A stock may consolidate into a wedge pattern as it gets closer to an earnings announcement. Traders may be holding back making trades while they wait for the earnings information to be released. The earnings announcement date is known well ahead of time in most cases. Even if an exact date is not known, companies must report their earnings information quarterly (about every three months). It is well known that earnings can be a big movement event for a stock. Floor traders know this well. In the weeks approaching earnings the implied volatility increases in anticipation of this event. If the earning information is good, then a stock should go up. If the earnings information is bad, stock should go down. It's just not that simple. A company can have stellar earnings and the stock can drop significantly when this news comes out (or vice versa, the stock increases significantly on bad earnings).

There are other factors that come into play such as guidance, expectation, quarter-to-quarter comparison, year-over-year comparison, and trumping all of these is the public expectation and view points. Regardless of any of the fundamental information, the general public's view (in this case trader's) of the stock rules all. Typically, if the general public is bearish, down the stock goes, if the general public is bullish, up goes the stock. This is an oversimplification, yet the point still remains.

Let's get back to the floor traders: If a stock typically moves big around earnings the floor trader raises the implied volatility. The direction that the stock will actually move may not be known, but a rough idea of how much it will move can be created. The implied volatility is up due to the "unknown" of the event. Once the earnings announcement is made, the "unknown" of the event is removed and the implied volatility is taken out quickly. An example of this is shown below.

This chart shows a stock that typically moves on its earnings announcement. Below the stock chart shows the average implied volatility for that stock. The lighter colored arrows (which are green on the computer screen) show implied volatility increasing just before the earnings event. The rise in implied volatility is making the options more expensive. This is called a volatility rush.


Wedge Patterns & Earnings Announcements
Guaranteed Real Optioneering Winners
by Chuck Hughes

The following is an excerpt from Chuck Hughes' Optioneering Newsletter

Every week Chuck publishes his "Optioneering Newsletter". The following is a trade opportunity taken from his most recent issue.

The first profit opportunity we will consider is in PLCE, or The Children's Place, Inc. The Children's Place is an American specialty retailer of children's apparel and accessories. As of 2015, The Children's Place operated 1,085 stores in the United States, Canada and Puerto Rico, an online store at www.childrensplace.com, and had 90 international stores open and operated by its franchise partners in 12 countries.

The monthly chart shows that PLCE went sideways for five years before it broke out last year. This is a good example of how strong a trading range breakout can be. The daily chart shows that the overall trend has been up since late 2015. The current pullback gives us a buying opportunity.

We are going to review a Call Debit Spread for PLCE. Traders who want to employ a more leveraged approach can buy PLCE calls. PLCE has options expiring in March, April, June, and September. Click Here to follow this trade.

To Learn More Click Here