Saturday - November 12, 2016
Online Traders' Summit Presents:
8 Hours of FREE Online Training
Sponsored by: Technical Analysis of Stocks & Commodities

Chuck Hughes would like to personally invite you to this upcoming event where he will be presenting "Trading Options for High Returns with Low Risk."


Save Your Space...
Register Today


10:00 am ET - Rick Saddler:
"My Favorite Chart Pattern plus the Secret Optimizer"

11:00 am ET - Jake Bernstein:
"100% Rule Based Trading = Profits"

12:00 pm ET - Jeff Gibby:
"My Favorite Strategies in MetaStock"

1:00 pm ET - Vince Vora:
"Voracity - The Most Powerful Way to Safely Trade Today's Markets"

2:00 pm ET - Todd Gordon:
"Are You Making These Mistakes with Fibonacci?"

3:00 pm ET - Chuck Hughes:
"Trading Options for High Returns with Low Risk"

4:00 pm ET - John Thomas:
"The Grand Finale; How the Election Outcome Will Change Your Trading"

5:00 pm ET - Dave Aquino:
"Big Fish Trading Strategy: Catching the Big Moves in Stocks & ETFs with Little Risk"

6:00 pm ET - Jeff Gibby:
"Q & A Session"

Many presenters are offering bonus items to everyone who registers. If you are unable to attend this event, register anyway to receive the recording and bonuses!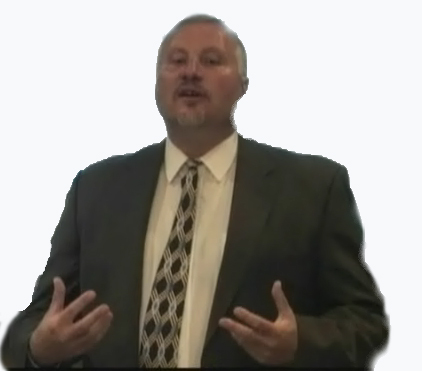 Chris's father immigrated to the US when he was quite young and worked to help support his 9 siblings during the depression. So, he never went to high school. Wanting better for their son, he and his wife were grateful when Chris's genius for math (at age 14 he wrote and sold a logic puzzle to Dell Crosswords) earned him a scholarship to a prestigious prep school in LA. That's where it all began...

- Wrote more than 100 weekly columns for OptionInvestor.com.

- Conducted seminars and workshops for Investools and has been a frequent speaker at Investor Conferences and Money Shows.

- On Business Advisory Board at Northwest Nazarene University.

- Consultant for a European Investment Bank where he taught technical analysis to their fund managers, advised their proprietary trade desk, and helped trade over $2 Billion.

- At the request of homeschool advocate Rhea Perry, created a course to teach families how to trade options for a living (sold over $1 m in courses to the homeschool community).



As If By Magic...
Get All the Money You Could Possibly Want, Need, or Spend In a Lifetime!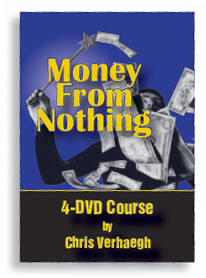 Overnight the Weeklys... which come out on Thursday and expire a week later on Friday... became the hottest thing on Wall Street.

And, within a year volume for the Weeklys grew to nearly 12% of the 300+ MILLION option contracts traded every month.

What's more, for some stocks, such as Apple and Google, Weeklys now make up a whopping 40% of all options volume!


Learn how to trade
weekly options today!


Chris Verhaegh's
Money From Nothing DVD Course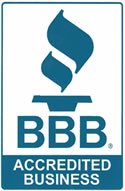 Click on authors name
to learn more



Inside Trading this week features Chris Verhaegh. Chris offers an inside look to his "Lazy Man's" trading techniques.

Lee Gettess provides the next segment with his regular video newsletter explaining his market expectations for the coming week.

Then, Don Wellenreiter brings us a video about using covered call strategies.

Last, Andy Chambers shares his Weekly Market Line in the Sand newsletter.

Enjoy!

Adrienne LaVigne
TradeWins Publishing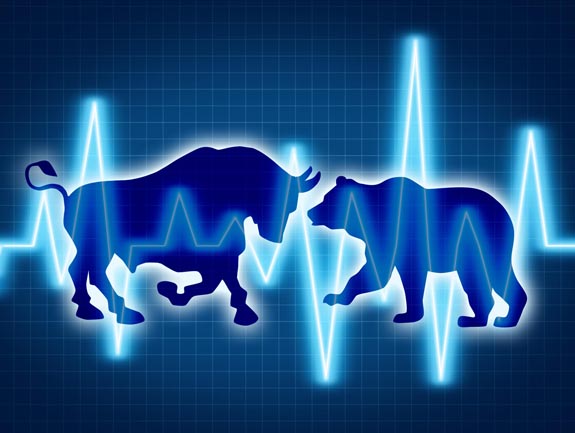 Lazy Man's Guide to Trading
by Chris Verhaegh

The following is an excerpt from Chris Verhaegh's Money From Nothing

The laws of option pricing state the following: An At-the-Money option always has the highest time value. It's time value will drop whether the stock's price change causes it to go either "In-the-money" or "Out-of-the-Money". Not some of the time, not most of the time, but all of the time! This undeniable fact is the basis for our Straddle Trade.

We look to buy both a Call and a Put right when they have the highest time value. Understanding that no matter which way the stock moves, they will both lose some of this value. It seems counterintuitive to want to lose on both. But, this is only part of the equation.

While both options may be losing time value, one of them is gaining intrinsic value. Understand if an option is truly "At-the-Money" it is only a cent away from being "In-the-Money". We profit when the option, either the Call or the Put, gains more intrinsic value than the pair loses in time value. Sound risky? But it is far less risky than you realize if you place the trade at the right time.

Speaking of time, we try and time our trades less on any technical or fundamental analysis, but on the liquidity provided by institutions and large volume traders - usually near the open or near the close.

As much as our system is based on laws and rules, the reality of your life might be such that you can't place your trades at either time, or if you could, the stock's price wouldn't cooperate to the extent it would be at a price where the risk would be the lowest. So we have created a methodology to place your orders when it's convenient, allowing you to go about your business as usual.

We call this the "Lazy Man's System". Please understand, even though we use the term "lazy" in the name, we are not implying this is as easy as turning off your alarm clock and sleeping your way to wealth. There is some work involved, but you won't be shackled to a monitor all day waiting for a stock to move in your direction.

We have a lot of experience trading Goldman Sachs (GS), so we will use GS as our example. Our premise revolves around the fact that GS is not a stagnant stock. Its price moves. We look to capture some of this movement without needing to forecast direction.

Follow my logic... If on a Friday, a week before expiration (in theory, we could do this any day) we are able to buy a Straddle on GS right when its price crossed a strike price, we would have a mathematical advantage. A Statistical Edge!

Assume it happened the moment we looked, we would not be lazy, we would be lucky. This is not the "Lucky Man's Guide", so we will need to put some work in. Without our order placing system which I am about to share, we either need to wait or walk away.

Understanding the Law of Option Pricing and the ramifications which go along with it, we are able to calculate what the option's price would be if and when the stock's price was to cross a strike price.

First Rule: If a stock price goes up, the Call will go up in price and the Put will go down. Second Rule: If a stock price goes down, the Call will go down and the Put will go up.

Myron Scholes won the 1997 Nobel Price for Economics for a mathematical formula he wrote with Fischer Black, (Mr. Black died in 1995, so he was ineligible to win). I don't have the keys on my keyboard to write the Black-Scholes formula out for you. However, it's not the formula that matters; it's how we can take advantage of this formula that counts!

Here's where it get complicated. The amount these options move is predicted by this Nobel Prize winning formula. The math will tell us exactly what the changes will be. The formula is made up of a bunch of squiggly lines that look like hieroglyphics. So to save everyone the trouble of doing the math, I created a shortcut.


Lee Gettess' Market Sense
by Lee Gettess

Lee Gettess is a top trader who is excited to bring you his video newsletter. Each week, Lee will share his predictions on what he anticipates from the bond and S&P markets.
Covered Call Strategies
by Don Wellenreiter

The following is a clip from Don Wellenreiter's Special Index Trading Investment Seminar

In the following video from Don Wellenreiter's 'Special Index Trading Investment Seminar' DVD, Don explains how you can still profit when using stops.  He tells us why it's important to not be greedy and try to play the market for a crash. He gives examples of strategies and covered call positions he has successfully traded.


Weekly Market Line in the Sand
by Andy Chambers

The following is an excerpt from Andy Chambers' Weekly Market Line in the Sand

Every week Andy Chambers publishes his "Weekly Market Line in the Sand" newsletter. The following are trades from his most recent issue.

The S&P 500 Index Daily Chart: Last week the daily chart of the S&P confirmed the second higher low top since the summer high. This week's break of support left the chart wide open down to the summer low below 2000. The initial hurdle for the bulls is 2154.79.

DIA Daily: The break of support at 179.43 points to a further decline. The daily chart is wide open down to the June low of 170.37. The initial hurdle for the bulls is 182.50.

SPY Daily: The break of support at 211.21 points to a further decline. The daily chart is wide open down to the June low of 198.65. The initial hurdle for the bulls is 215.32.

To Learn More Click Here