Today Get Instant Cash
and Pay 80% Less!

Bubba's Instant Cash Flow is completely SOLD OUT. And folks aren't happy about it.

No surprise there!

But here's the crazy part...

In a generous show of good will, Bubba came up with an alternate plan that could be even better for you!


Bubba's Classified
Option Report


Bubba's Classified Option Report delivers the same cut-and-paste profit opportunities as Bubba's Instant Cash Flow... And you'll pay 80% less!

But, to maintain exclusivity, a very limited number of subscriptions will be available. And you know from experience they'll be grabbed up fast.

Learn all about Bubba's fantastic double-dip trick for earning instant cash going into a trade & huge profits coming out. Watch the videos now. Don't miss out!!


Bubba's Classified
Option Report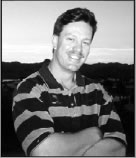 Growing up in inner-city Detroit, Lee started his career at the very bottom - mopping floors at General Motors. Although being a janitor is honest work, and certainly no disgrace, Lee had a much grander lifestyle in mind.

Believing that more people achieve greater riches in a shorter period of time trading than in any other business in the entire world, he spent every spare minute he had studying the markets. By 1987 his profits provided a sufficient stake for him to quit his job and trade for a living... The rest is history.



LEE GETTESS'
FIVE STEP GUIDE TO
TRADING PROFITS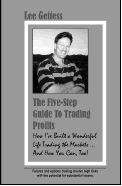 Top professional trader Lee Gettess reveals the five steps crucial to trading success. Reveals how to minimize risk, identify powerful profit patterns, and how to use volatility to your advantage. Also includes an incredible day trading technique to make intraday profits or greatly improve entry and exit for longer trades. Reveals highly accurate, automatic systems - including one with 100% accuracy for the past 13 years! All systems and rules are used by Lee in actual trading and fully revealed so you can trade like Lee!


Learn More About Lee's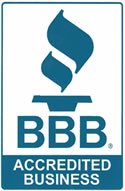 Click on authors name
to learn more



Lee Gettess brings us two videos this week. First, he shows us trading setups for Pattern #2 in his VOLPAT Trading System. Then Lee shares his up-coming market predictions in Lee Gettess' Market Sense.

Next, Murray Ruggiero explains what genetic algorithms are and how they can improve a trading system.

Last, Wendy Kirkland wraps up with her Prime Entry Profits (PEP) Rally Newsletter.

Enjoy!

Adrienne LaVigne
TradeWins Publishing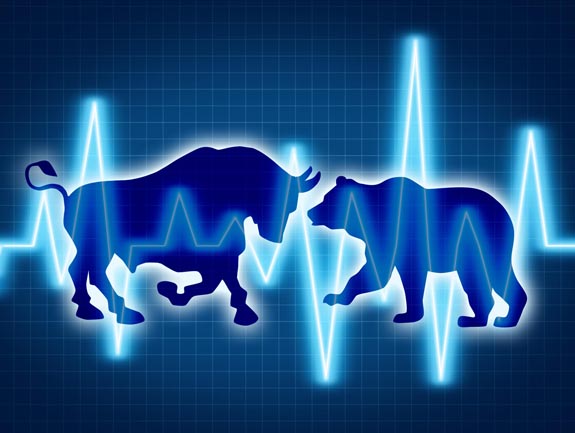 VOLPAT: Pattern 2
by Lee Gettess

The following is from Lee Gettess' The Five Step Guide to Trading Profits

Lee brings us a video clip from his VIP Insiders Trading Seminar DVD. Here he shows us the buy and sell setups for Pattern #2 in his VOLPAT Trading System. VOLPAT is a volatility-based pattern recognition system for the S&P 500.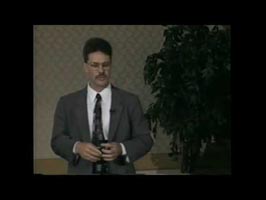 Lee Gettess' Market Sense
by Lee Gettess

Lee Gettess is a top trader who is excited to bring you his video newsletter. Each week, Lee will share his predictions on what he anticipates from the bond and S&P markets.
How Genetic Algorithms Can Improve a Trading System
by Murray Ruggiero

The following is an excerpt from Murray Ruggiero's Cybernetic Trading Strategies

The process of developing a good trading strategy requires an iterative process of development and testing that could require weeks or months for even a market wizard. A technology called "genetic algorithms" can speed up this process by a factor of 1,000 to 10,000 or more, and allow the trader to incorporate his or her expertise into this solution.

Genetic algorithms were invented by John Holland during the mid-1970s to solve hard optimization problems. This method uses the natural selection, so-called "survival of the fittest", to solve optimization problems using computer software.

There are three main components to a genetic algorithm: first, a way of describing the problem in terms of a genetic code, like a DNA chromosome; second, a way to simulate evolution by creating offspring of the chromosomes, each being slightly different from its parents; and third, a way to evaluate the goodness of each of the offspring.

Genetic algorithms have many uses in developing trading applications. Some of these are: 1) evolving a neural network, 2) evolving trading rules, 3) combining or selecting multiple trading strategies or 4) using money management applications.

Neural Usage: There are two different types of applications in using genetic algorithms to build neural nets. The first is to evolve inputs and/or the configuration of your network.

Genetic algorithms can find near-optimal solutions for NP Complete type problems. These are problems in which the number of combinations makes it impossible to try all of them in a lifetime. Genetic algorithms can intelligently search subsets of these solutions to find a near-optimal solution for these problems quickly, even on a desktop computer. This makes it practical to search for the best possible input and configurations for our neural network architecture.

To select the configuration, we'll use a neural network that had 49 inputs and 10 hidden nodes for our example. Ideally, we would like to eliminate inputs from our model that can be removed without degrading the trading performance. Even for a network of this size, trying all of the combinations becomes an NP complete type problem. However, we could use genetic algorithms to select a near optimal architecture for this neural network.

The first step in developing this solution is to design our chromosome. We'll use two genes. The first will contain 49 binary elements, one for each input. The second gene will contain information used in the internals of the neural network. These are: the number of hidden nodes, the initial weight range and learning rate.
Next, we need to develop a fitness function. We'll base our fitness function on actual trading performance of the neural network tested using a simple system and not the accuracy of the neural network or its correlation with the target.

Prime Entry Profits (PEP)
by Wendy Kirkland

The following is an excerpt from Wendy Kirkland's Prime Entry Profits

Every day Wendy shares her "Prime Entry Profits" (PEP) Rally Newsletter. The following is her thought for the week, along with what she expects this week in trading.

Thought for the Week: What's done is done and what's gone is gone. One of Life's most valuable lessons is learning how to let go and move on. Looking back at your good memories is fine but never let the past stop you from moving forward.

In Trading: The indices traded in a narrow range on Tuesday. The S&P and NASDAQ hit new highs.

Earnings are still going on so please remember to check earnings dates on your trade candidates.

MRK- Merck - P3 New Pattern
WFC- Wells Fargo - P3
AET- Aetna - P3
GILD- Gilead - P3


To Learn More Click Here