April 29, 2017
Online Traders' Summit
Presents A Full Day of FREE
Online Training

Chuck Hughes would like to personally invite you to the upcoming Online Traders' Summit. He will be presenting "Trading Options for High Returns with Low Risk."

We look forward to you joining us at this educational and informative presentation!


Reserve Your Space...
Register Now


10:00 am ET - Steve Bigalow:
"How to Bank Easy, Consistent Profits with Trend Channels"

11:00 am ET - Price Headley:
"My Simple Scanning System for Stocks, ETFs and Options"

12:00 pm ET - Oscar Carboni:
"The Chart Whisperer"

1:00 pm ET - Todd Gordon:
"Are You Making These Mistakes with Fibonacci"

2:00 pm ET - Hubert Senters:
"Rapid Trend Identification"

3:00 pm ET - Steve Primo:
"Five Exit Strategies That Will Change the Way You Trade"

4:00 pm ET - Chuck Hughes:
"Trading Options for High Returns with Low Risk"

5:00 pm ET - Barry Burns:
"Make Money by Breaking Every Trading Rule You Ever Learned"

6:00 pm ET - Jeff Gibby:
"My Three Favorite Strategies in MetaStock"

Many presenters are offering bonus items to everyone who registers to attend. Also, all registrants will receive recordings of the presentations!


Don't Miss This Event
Register Here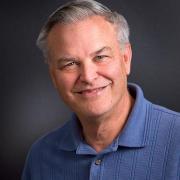 Formerly Editor-in-Chief of Futures Magazine, Darrell has been writing about financial markets for more than 35 years and has become an acknowledged authority on derivative markets, technical analysis and various trading techniques.

When Oster purchased Commodities Magazine in 1976, Jobman was named editor and later became editor-in-chief of Futures Magazine when the name was changed in 1983 during one of the biggest growth periods for new markets and new trading instruments in futures history. He was an editor at Futures until 1993, when he left to become an independent writer/consultant.

Since 1993, he has written, collaborated, edited or otherwise participated in the publication of about a dozen books on trading, including The Handbook on Technical Analysis. He has also written or edited articles for several publications and brokerage firms as well as trading courses and educational materials for Chicago Mercantile Exchange and Chicago Board of Trade. He also served as editorial director of CME Magazine.



3 Reasons Right Now is the
Best Time to Learn

The Original Turtle
Trading Rules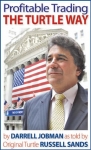 People have paid thousands for a glimpse at these rules and now you can have them to implement for a fraction of the cost. Saving huge amounts of money is spectacular, but it gets even better. Here are three reasons why you need to reserve your copy of this course and get your hands on this mechanical system:

- Everyone is trying to guess the bottom. STOP. This system shows you how to stop guessing and simply be better positioned for potential gains when the trend changes.

- When this system was first created it was applied to commodities and still is successful in these markets. Now, with the advent of ETF's, the Turtle system may be used in more markets.

- Since this approach is based on the trend, it may work well in today's markets because it allows you to diversify and reduce your risk while increasing your profit potential.


Get your hands on the
Turtle Trader Rules Today!


Profitable Trading the Turtle Way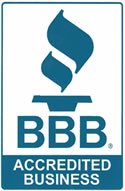 Click on authors name
to learn more



Inside Trading this week features Darrell Jobman. In his article, Darrell outlines the roles that the exchanges, regulators, and brokers have when trading futures.

Next, Lee Gettess brings us his video newsletter on what he expects from the S&P and bond markets for the coming week.

Dale Brethauer provides the next piece with a video that walks us through an option spread strategy called the Iron Condor.

Last, Andy Chambers shares his Weekly Market Line in the Sand Newsletter.

Enjoy!

Adrienne LaVigne
TradeWins Publishing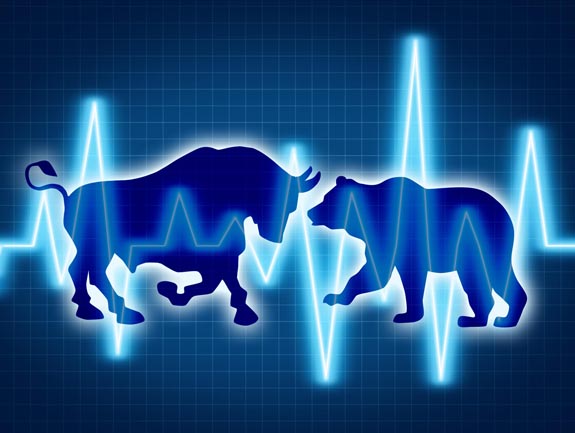 Futures Trading Roles: Commodity Exchanges, Regulators, and Brokers
by Darrell Jobman

The following is an excerpt from Darrell Jobman's Profitable Trading the Turtle Way

The Role of the Exchange

Much has been made of the troubles in collateralized debt obligations, mortgage-backed securities and other creative financial instruments whose collapse led to the credit crisis and threatened the integrity of the global financial system in 2008. These over-the-counter derivative products did not trade on exchanges, and no one had any idea of how many of them there were or how creditworthy they were. There were no regulations and no transparency, and little concern about the amount of risk they posed for global markets.

In futures trading, the exchange is the centerpiece of the trading activity, primarily conducted today electronically on computers. In recent years exchanges have been challenged to keep up with advances in technology, with changes in ownership from member-only entities to publicly traded companies, with the development and expansion of competitive new exchanges operating in a global environment, and with a number of mergers and consolidations in the ever-changing exchange world.

Here are some of the roles that futures exchanges fill in the trading process:

Centralized Marketplace – Whether trading occurs in a pit, or more likely, a computer, the exchange provides one centralized location where buyers and sellers gather to match orders. This pool of traders expedites the price-discovery and risk-transfer processes. Details about the results of this trading activity provide the price structure for many of today's markets.

Product Offerings – Every viable business has to offer products or services. In the trading world it is the exchanges that create, develop and market the products that are traded, frequently doing the research to support the contract and producing the materials to promote their markets to traders. Exchanges do not own the product or carry an inventory; they just turn concepts into tradable contracts and post them for the world to see and trade.

Trading Rules – Exchanges have developed a set of detailed trading rules over the years that govern how trading is conducted in a central location. These rules protect traders, dictate how various orders should be handled and place restrictions on price manipulation, front-running or insider trading. Maintaining the integrity of the trading process is vital to building trust and confidence in the marketplace, which is what allows exchanges to function in the first place.

Futures exchanges also set performance bond requirements for all of its contracts, a role that the Federal Reserve has for the equities markets.

Trade Matching – For every buyer, there must be a seller, and for every seller there must be a buyer. The exchange provides the facilities and the rules to match buyer and seller and makes trading a more orderly process than the chaotic scene sometimes depicted in the media.

A clearing organization, sometimes operated by the exchange and sometimes a separate entity, works with clearing members of the exchange to make sure that all positions balance out, assuring that the appropriate amounts of margin money are deposited, and resolving any discrepancies. In futures, the clearing organization actually acts as the buyer to every seller and the seller to every buyer to protect against the risk that a counter-party will not hold up its side of a transaction.

The Role of the Regulators

Government regulators act as watchdogs, overseeing trading activity. The check-and-balance tension among regulators, exchanges and brokers helps to guard the public interest and maintain a level trading field for all investors and traders. Nearly everyone can agree that a balance of regulation is a good thing because its existence gives the public comfort and confidence that an outside source is guarding their interests, although that has been called to question in some highly publicized cases such as that of Bernard Madoff.

In addition to providing or approving market regulations, the regulators also provide traders and consumers with valuable details about the status of brokers and firms, warning about investment scams, and reduce the negative aspects of the industry helping to keep it as "clean" as possible.

Regulators for the futures industry include the Commodity Futures Trading Commission (CFTC) and the National Futures Association (NFA). Generally, persons who handle your money must be registered with a regulatory agency.

The Role of the Broker

Although futures trading occurs on an exchange, you can't get there without going through a broker, your entrée to the trading world. In fact, your only contact with trading may well be your broker as you may not know or care which exchange is executing your order.


Commodity Exchanges, Regulators, and Brokers
Lee Gettess' Market Sense
by Lee Gettess

Lee Gettess is a top trader who is excited to bring you his video newsletter. Each week, Lee will share his predictions on what he anticipates from the bond and S&P markets.
The Iron Condor
by Dale Brethauer

The following is a video taken from Dale Brethauer's Double-Up Profit Secrets

The following is a clip from Dale Brethauer's 'Double-Up Profit Secrets' DVD. Dales shares a spread strategy that's used to take advantage of theta decay called the Iron Condor. He walks us through a specific trade example showing us how to set up an Iron Condor trade.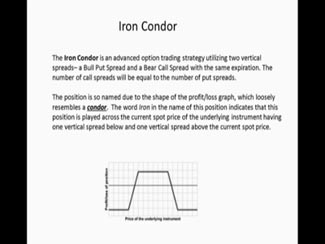 Weekly Market Line in the Sand
by Andy Chambers

The following is an excerpt from Andy Chambers' Weekly Market Line in the Sand

Every week Andy publishes his "Weekly Market Line in the Sand" newsletter. The following are trade updates from his most recent issue.

Stock Watch: The trend is up. The bears have had the momentum since the March 1st market highs. We expect the correction to set up a new buying opportunity. The long-term target for the S&P 500 is above 2500. The current target for the Dow is 22,500.

QQQ Daily: The QQQ hit a new record high on 4/5. New record highs are bullish. The next targets are 135 and 140. A weekly close below 129.40 could result in a pause or a pullback.

IWM Weekly: The trend is up. The next target is 145. A weekly close below 132.40 could result in a further decline.


To Learn More Click Here