Tips for the Successful
Long Term Investor

Join Avant-Garde Trading with professional trader Todd "Bubba" Horwitz for a FREE Educational Webinar happening TODAY, April 19th at 3:30pm CDT.


You still have time to register!
Click Here Now


Learn how to build, maintain, and protect your money with Bubba as he shares his tips and how they can work for you with his 36 years of trading experience.

Attendees will receive a FREE giveaway courtesy of Bubba!

Space is limited… Register Now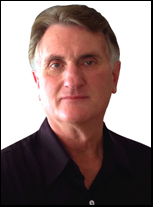 Fascinated with the newly invented digital music CD, Steve created his own hardware and software to digitize sound and project the sound waves on his computer screen… creating a computerized digital oscilloscope.

Eventually his work ended up in the hands of the director for a School for the Deaf in Utah… which ultimately led to SpeechMaster, heralded as a breakthrough technology in modern medicine on national TV news and sold to hospitals, clinics and schools worldwide— international companies even bought it for accent reduction.

A group of big-time option traders, who manually calculated market cycles based on the teachings of J. M. Hurst, approached Steve to see if his SpeechMaster code could be converted to analyze market data… and it did. Thus, Market Turning Point was born.



"If You're Like Most People And You Think the Stock Market's Unpredictable…

Give Me Just 2 Minutes of Your Time… I'll Prove You Wrong and Possibly Make You Very Rich!"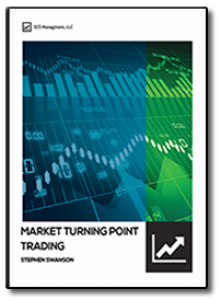 Over the past 5 years I've called a total of 38 intermediate market bottoms… and an equal number of market tops…

And, if you did nothing more than simply buy the S&P 500 3x ETF every time I announced a market bottom… and then taken profits when I announced the top…

You could have grown a modest $5,000 account into an exciting $741,941.44 fortune… including commissions!

My name's Steve Swanson. And, I'm about to turn your perception of the financial world upside-down… in a very good and extremely profitable way.


Learn More About
Steve Swanson's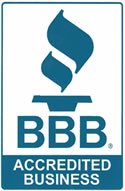 Click on authors name
to learn more



This week Inside Trading features an article from Steve Swanson who explains how higher interest rates affect the stock market.

Next, Lee Gettess gives us his weekly analysis of the S&P and bond markets.

Then, Chuck Hughes shares the strategy he uses that allows him to 'become his own bank'.

Last, Wendy Kirkland brings us her Prime Entry Profits (PEP) Rally Newsletter.

Enjoy!

Adrienne LaVigne
TradeWins Publishing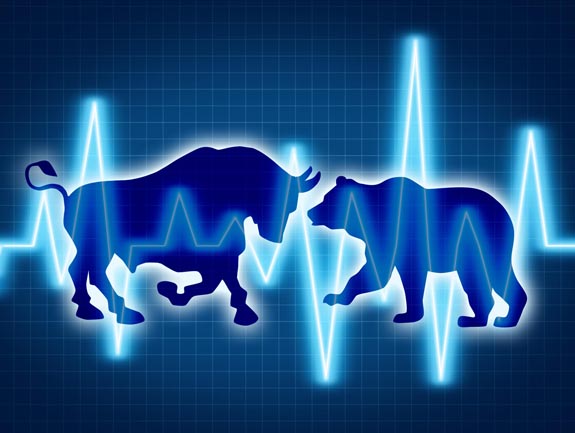 Higher Interest Rates are Bad for Stock Markets
by Steve Swanson

The following is an excerpt from Steve Swanson's Market Turning Point Trading

It is a basic investment tenet that investors seek to earn the highest rate of return for the lowest possible risk. Generally, higher risk opportunities provide better rates of return and vice versa.

Some of the best historical returns for investors have been earned by owning stocks. The annualized return for the S&P 500 Index (and its predecessor S&P 90 Index) between 1926 and 2012 has been about 10.08%. But stock markets also carry the higher risk of possibly losing your principle investment too. Less risky bank CD's or government Treasuries carry almost no risk of losing principle because they are guaranteed by the government. With that guarantee however, comes a much smaller rate of return.

It is at this juncture where the struggle over asset allocation really begins.

Interest rates as defined by the Fed Funds Rate dictate what banks, corporations, and ultimately consumers pay to borrow money. For corporations, their borrowing rate affects their ability to maintain inventory, expand operations, invest in new products, or even buyout competitors. For consumers, it determines how much they will have to pay for mortgages, new cars, home improvements, education, etc.

As a result, higher rates generally lead to less corporate and consumer borrowing and spending activity, while lower rates increase spending. Ultimately, the question of importance is this: What is considered a high rate, and what would be considered a low rate?

A high rate is one that increases the cost of borrowing beyond what the purchaser considers "reasonable". Their sense of reasonable is usually based on comparing current rates to the recent past.


Higher Interest Rates are
Bad for Stock Markets
Lee Gettess' Market Sense
by Lee Gettess

Lee Gettess is a top trader who is excited to bring you his video newsletter. Each week, Lee will share his predictions on what he anticipates from the bond and S&P markets.
Become Your Own Bank
by Chuck Hughes

The following is an excerpt from Chuck Hughes' Lifetime Income System

Let's explore my Lifetime Income System strategy called 'Become Your Own Bank', which is an income strategy that has generated consistent returns during every type of market condition. Become Your Owner Bank is a covered call strategy that generates cash income from selling option premium. The strategy produced consistent returns during the last financial crisis and the severe 2008 – 2009 bear market by investing in covered calls on bearish ETFs. And it has produced consistent returns since the last bear market including bullish, volatile and non-trending types of markets.

Most investors are not familiar with the concept of selling option premium to generate cash income. Selling option premium is a very simple but lucrative income strategy; the option income strategy known as a 'covered call' or 'buy write'.

When you sell an option, cash equal to the option price or premium is immediately credited to your brokerage account. Unlike a traditional stock dividend you don't have to own the stock on the dividend date to receive the quarterly dividend and you don't have to wait a year to receive a 2% or 3% annual dividend yield.

When you sell option premium on longer term options, you can get paid up to a 20% to 30% cash payment up front when the option is sold. You get to keep this cash payment regardless of the price movement of the underlying stock.

Selling option premium to generate immediate cash income is the ideal strategy for any type of market, even in volatile markets and an uncertain economy. When you can buy stock at a 30% discount you can profit if the stock price increases, remains flat or even declines 20% to 25% resulting in a much higher probability that the trade will be profitable.


Prime Entry Profits (PEP)
by Wendy Kirkland

The following is an excerpt from Wendy Kirkland's Prime Entry Profits

Every day Wendy shares her "Prime Entry Profits" (PEP) Rally Newsletter. The following is her thought for the week, along with what she expects this week in trading.

Thought for the Week: No test... no testimony. You can not make lemonade with sugar alone, you must have some sour lemons. You can not learn good horsemanship by riding a tame horse. The harder the battle, the sweeter the victory.

In Trading: Economic numbers took the market down yesterday morning and it gave up the gains from yesterday. Two more days join the series of daily swings to form weeks of consolidation.

Earnings are still going on so please remember to check earnings dates on your trade candidates listed below.

DIS- Disney - P3
AMGN- Amgen - P3
RCL- Royal Caribbean - P3- could be going into sweet spot
IWM- Russell ETF - P3
UNP- Union Pacific - P3

To Learn More Click Here