How to Leverage FANG Stocks
with Weekly Options
LIVE with Price Headley

Join Price Headley on Monday, March 20th, at 4:30 PM ET for a complimentary live class, where you'll learn everything you need to know in order to take advantage of the quick multi-point moves on FANG stocks with Weekly Options!

So much of the popular media talks about the big moves in Facebook, Amazon, Netflix and Google. But do you have the confidence to trade them effectively?

If you have not mastered this, you're missing out on a lot of trading opportunities. Trading these so-called "FANG" stocks has become second nature to BigTrends.com CEO and Founder, Price Headley, and he wants to show you how he combines Weekly Options with a powerful momentum indicator to catch the big trends that regularly occur on FANG stocks.


You will not want to miss this
special live event!
Click Here to Register


See for yourself how Price utilizes Weekly Options as a stock substitute and how you can use this exciting trading vehicle to leverage a stock's 5% or 10% move into quick gains of 50%, 100% or more!

This webinar is limited to 500 traders. So, please REGISTER HERE TODAY! Once you receive your personal access link, make sure to sign into the room early to reserve your seat.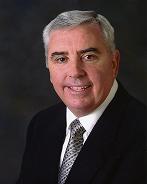 Chuck Hughes, who started his trading in 1984, was a full-time commercial airline pilot. However, according to Hughes, his job as pilot was quite frustrating sometimes. This is the reason that he wanted to start his own trading. His working schedule of 15 to 17 days off each month used to create a void and trading was the perfect solution for this. Hughes got quick success in trading as he finished 10th in the '85 United States Trading Championship and 3rd in '86 competition with a huge 260% return.

Chuck Hughes also accrued titles in the systems trading in another international trading championship in futures in '94 and '95, the day trading division of '95, and the professional division in '99. In 2003, Chuck Hughes was placed third in the in the same competition for Stock Trading. Then in 2005, 2007 and 2009 he took first once again in the stock trading division.



Over $1,090 Profits Per Minute! ($10,905 in 10 Minutes!)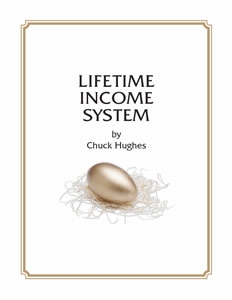 That's five minutes to enter the trade, five minutes to exit. Ten total minutes to complete the Costco trade that will earn a minimum of 1,090.5% — maybe more.

Best of all, this was NOT a one-time event. That same week, it happened again. This time our little group had the opportunity to make $28,546.00 — a staggering $2,854 per minute!

To put this into perspective...

Had you been among this small group of ordinary individuals, and assuming you invested just $5,000 on each of these three dates... following my exact instructions... You would've pocketed a grand total of $170,750 in just 30 days!


Learn More About
Chuck Hughes'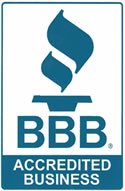 Click on authors name
to learn more



Chuck Hughes provides the featured article this week discussing how to time low risk entry points with Keltner channels.

Then, Lee Gettess sheds some light on what he expects from the market in his video newsletter Lee Gettess' Market Sense.

Jea Yu pens the next segment about how the market's trading environment is a primary element to success.

Last, Chris Verhaegh offers his PULSE Options Weekly Newsletter.

Enjoy!

Adrienne LaVigne
TradeWins Publishing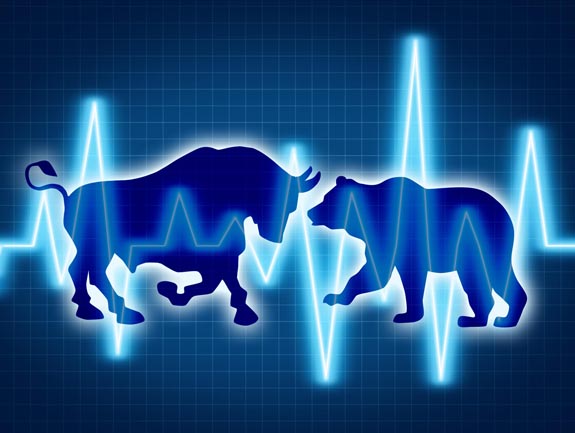 Keltner Channels: Timing Our Entry
by Chuck Hughes

The following is an excerpt from Chuck Hughes' Lifetime Income System

I use a simple but powerful trend following system I call PowerTrend that tells us if we should be buying or selling stocks.  The concept behind trend following is very simple.  When the trend is up, we buy stocks.  When the trend is down, we sell stocks.

When the price of a stock on the last trading day of the month closes above the 10-Month Simple Moving Average (SMA), the stock is on a PowerTrend 'buy' signal.  We can either buy the stock that day or use the Keltner Channels to help us time a low risk entry.  This allows me to purchase a stock after a PowerTrend buy signal.

The Keltner Channels function as an overbought/oversold indicator.  The goal is to purchase a stock that is on a PowerTrend buy signal, but is temporarily oversold.  This helps me to enter a stock after it has already moved up in price with a low risk entry.

Overbought is a term used to describe a stock that has been increasing in price over a period of weeks or months with very few price pullbacks.  Oversold is a term used to describe a stock that has been decreasing in price over a period of weeks or months with very few price increases.

Stocks on a PowerTrend buy signal do not advance in a straight line.  There are always price corrections or retrenchments along the way.  Much like the tide, there is an ebb and flow in the price movement in stocks.  This is the natural order of the markets... stocks advance and then the price declines inevitably as profit taking occurs.

Stocks can remain on a PowerTrend buy signal as these price declines occur as long as the price decline is not severe enough to cause the 1-Month price to close below the 10-Month SMA, which indicates a reversal to a sell signal.

The Keltner Channels are a valuable timing tool, as the channels can help us prevent buying stocks when they are in an overbought condition. When stocks become overbought they are vulnerable to profit taking and minor price declines within the context of remaining on a PowerTrend buy signal.


Keltner Channels: Timing Our Entry
Lee Gettess' Market Sense
by Lee Gettess

Lee Gettess is a top trader who is excited to bring you his video newsletter. Each week, Lee will share his predictions on what he anticipates from the bond and S&P markets.
Trading Environments
by Jea Yu

The following is an excerpt from Jea Yu's Trading Full Circle

If one understands simple cause and effect, the goal is to avoid the cause. If you know that driving into a bad neighborhood at night might lead to getting car jacked, what do you do? You avoid going into that neighborhood at night. You keep going straight and don't take a detour. Sounds simple right? It should be, but sometimes it's not.

The market's trading environment is a primary element to success. This refutes the old beliefs that trading method and management alone are the keys to success. I have seen weak traders make more money in a fertile environment than strong traders in an infertile environment. When I refer to a fertile or infertile environment, I am not referring to an up or down market. I am referring to the trading environment.

A fertile environment has follow-through, liquidity, stock and sector synergy, momentum, and most importantly, an effective foreshadowing element.  An infertile environment is the opposite.  It is choppy, usually flat, and illiquid.  A fertile environment can turn infertile in minutes.  Luckily, when there is the most chaos and panic is when a fertile environment is created.  This is usually found in the pre-market and the first hour of the market open.  Once things settle down, the fertility is usually the first to go, as everyone is trying to leapfrog each other using every edge, resulting in coin-toss setups.

Oscillation players may win for a while as the breakout players get chopped.  Once the oscillation players let their guards down, they take the average ordinary looking wiggle and jam it into an extended squeeze, sucking in breakout players and squeezing out the oscillation players.  Once the breakout players are comfortable, they pull a continuation to suck back in the oscillation players, and so forth.

Understand that a 50/50 chance is called a gamble.  Even 60/40 chances are considered gambler's odds.  Speculation usually requires 80/20 chances of success.  This is what differentiates an infertile environment from a fertile environment – the inclusion of a foreshadowing setup.


PULSE Options Weekly Newsletter
by Chris Verhaegh

The following is an excerpt from Chris Verhaegh's PULSE Options Weekly Newsletter

Every week Chris publishes his "PULSE Options Weekly Newsletter". The following is from his most recent issue.

Event Calendar

Mark Your Calendar! Mark it for today, Wednesday, March 15th. This is the day the Federal Reserve (the "Fed") ends their two-day FOMC Meeting. Today the Fed is expected to raise short-term interest rates by ¼%.
As it stands there is about a 90% chance that the Fed will do so. Let me rephrase that, as it stands the Market has a 90% expectation that the Fed will do so. Understand that if the Fed does in fact keep rates the same, expect a massive amount of volatility.

Top 5 Plus or Minus

AAPL represents Technology. But it also represents Traders in general. If traders aren't trading this stock, they probably aren't trading much. You can also say that AAPL represents Liquidity. Sometimes market participants will take a step back from the market. This will often show by having the Bid/Ask Spreads widen. But this is rarely the case with AAPL.

The best setups occur with the narrowest of Bollinger Bands. And while Apple's Bollinger Bands are the narrowest they've been for some time, they are not yet narrow.

To Learn More Click Here