Learn How to Succeed with
Passive Income Trading
Original Turtle Trader
Shares His Trader Expertise

When: March 17-19, 2017
Where: LAX Embassy Suites, Los Angeles, CA
Who: Russell Sands - One of the Original Turtle Traders

You're invited to the Final Turtle Tour with Russell Sands! You will not only be able to meet the original Turtle Trader, but learn from the original methodology.

Russell Sands will be providing his personal trading tips to you, as well as the methodology behind the Turtle System on both Saturday and Sunday.

This is more than just a seminar...


You will not want to miss it!
Click Here to Register


Many believe the Turtle trading program started by Richard Dennis is, by any measure, one of the greatest success stories in the entire history of trading!

Here is your final chance to gain access to it!

Find out how to get your $500 discounted seat: Click Here Now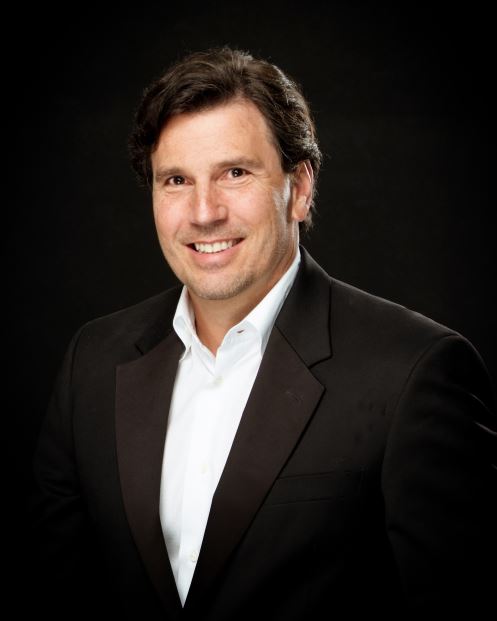 It's been more than 20 years since I first entered the financial services business as a broker. I still remember my first speculative trade; it was a futures spread trade involving Live Hogs (all of my friends in the business were farmers). Soon after entering the finance business, I moved away from the brokerage side to the analysis side where I really wanted to be. I must have been doing something right, because I promoted to Director of Research at the nation's largest options-only research boutique. In 1993, I left that firm to start my own company to focus strictly on volatility.

During my first decade as a trader and analyst, I was introduced to a strategy that had an extremely high probability of profit. I wanted to understand the mathematical reason for the extraordinary success. It was then that a friend of mine uttered the words that changed my life and ushered in a period of groundbreaking research. My friend Pete said, "It has something to do with that bell curve thing." From that point forward, I have used my mathematical skills to discover unique and profitable trading systems.



IS THIS THE REVELATION
OF THE CENTURY?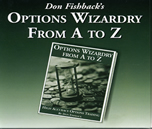 This method allows folks just like you to achieve overwhelming success in one of the world's most misunderstood businesses. You see, when done wrong – the way 99% of all newcomers do it – it appears confusing and unprofitable. Yet when done right, it can be a low-risk, automatic income generator!

What we do is trade options – but not the way most people do it. When done right, you should be able to win nearly every trade Don Fishback can teach you quickly and easily.

And every week, he'll hand you a perfect trade on a silver platter!


Learn More About
Don Fishback's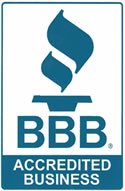 Click on authors name
to learn more



Our edition of Inside Trading this week features Don Fishback who reviews ratio and back spread trading strategies.

Next, Lee Gettess provides his predictions for both the stock and bond markets for the coming week.

Then, Joe Duffy talks about profitable trading techniques using moving averages.

Last, Wendy Kirkland wraps up with her Prime Entry Profits (PEP) Rally Newsletter.

Enjoy!

Adrienne LaVigne
TradeWins Publishing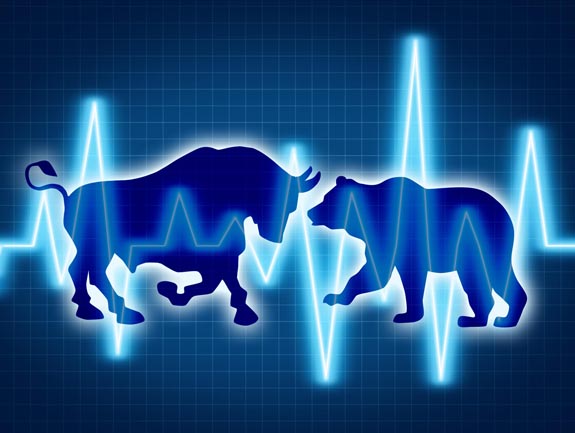 Ratio & Back Spreads
by Don Fishback

The following is an excerpt from Don Fishback's Options Wizardry Profit Alert

When the number of options that you buy in a spread differs from the number of option sold, you have a ratio spread.

Call Ratio Spread

In a call ratio spread, you typically buy one put at a lower strike price and sell two calls at a higher strike price. The premium received from the sale of the two calls will sharply reduce the net cost of the closer-to-the money option or may even yield a net credit. The positions have unlimited risk if the underlying market explodes through the short strike price.

To enter a Call Ratio Spread Order you would need to provide the following information (as shown in a table below).

Enter the order as follows:

ACCOUNT 12345
BUY 2 JUN 490 GOOG CALLS to OPEN
SELL 3 JUN 520 GOOG CALLS to OPEN
at 6.1 CREDIT

This order, entered as a spread, must be filled as a spread and generate a minimum credit of 6.1 because it was entered as a limit order. The spread was trading at 5 when the order was entered which means that you may or may not get filled on all or any at 6.1. When liquidating the option, the orders can go in as spreads or as individual options.

Put Ratio Spread

In a put ratio spread you typically buy one put at a higher strike price and sell two puts at a lower strike price. The premium received from the sale of the two puts will sharply reduce the net cost of the closer-to-the-money option or may even yield a net credit. These positions have unlimited risk if the underlying market drops sharply through the short strike price.

For example, assume that you are establishing a put ratio spread in June 460, 470 Google options and want to receive a credit of at least 6 per spread. The 460 put traded last at 10.2; the 470 put at 14.4. The spread is trading at 5.2 but you are willing to let the order work for several days.


Lee Gettess' Market Sense
by Lee Gettess

Lee Gettess is a top trader who is excited to bring you his video newsletter. Each week, Lee will share his predictions on what he anticipates from the bond and S&P markets.
Moving Averages
by Joe Duffy

The following is an excerpt from Joe Duffy's Target Zone Trading

Defining Trend

The first idea I would like to cover here is not really a support and resistance technique, but just a blatantly obvious way of not getting in the way of a trending market. It is so obvious that many traders tend to look right past it. I think a lot of technical analysis is like this; that the "obvious" techniques often work best when we first discover them. After a while the technique or system seems to lose its appeal. Is it the technique, or is it because it becomes familiar, as we do not give it the same scrutiny and observe its rules for use the same way we did when it was new and unfamiliar? In my view it is likely the latter.

In any case, trend is very important because we want to sell resistance in downtrends, and buy support in an uptrend. This is a good visual way to determine trend.

I use 3 exponential moving averages. The shortest moving average should be around 4 to 6 days, the medium one around 9 to 12 days, and the longer one around 20 to 25 days. I am going to use the 5-10-20 combination for this discussion.

The logic of using these moving averages lengths comes from the fact that somewhere around a 5 and 20 moving average parameter set shows a gross profit (before slippage and commission), in most stocks and commodities using a moving average crossover system. A moving average crossover system is one where the 5 day crosses a 20 day average on the upside for buy signals, and crosses on the downside for sell signals.

In using the 5-20 moving average combination as a guide to trend, I prefer the long side if the 5 is above the 20 and I prefer the short side if the 5 is below the 20. Do I ever overlook this rule? Sometimes, but that is a matter of there being a preponderance or other evidence. For newer traders observing this rule can help to keep you out of trouble. As you become more experienced, you might want to ignore this rule occasionally, dependent on what else is setting up, but you cannot do it too often.


Prime Entry Profits (PEP)
by Wendy Kirkland

The following is an excerpt from Wendy Kirkland's Prime Entry Profits

Every day Wendy shares her "Prime Entry Profits" (PEP) Rally Newsletter. The following is her thought for the week, along with what she expects this week in trading.

Thought for the Week: To allow the Universe to move you in your life to happier and better things, you are going to need to look around you and appreciate the good things here and now. Seek the beautiful things and count the blessings of where you are. Dissatisfaction will not bring the happier and the better into your life. Dissatisfaction roots you to the spot where you currently are, but appreciation for what you have attracts the happier and better to you.

In Trading: The DOW, S&P, and Nasdaq all opened positive. They pulled back some mid-day then rose again. Earnings are still going on so please remember to check earnings dates on your trade candidates listed below.

EBAY- Ebay - P3.5
EXPE- Expedia - P3
GS - Goldman Sachs - P3.5
MYL- Mylan - P3.5
TSLA – Tesla - P3.5

To Learn More Click Here