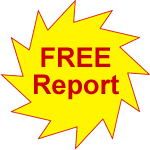 Get Don Fishback's
"How to Win 80% of Your Trades"
Trading Options can be Profitable AND Easy. . .
And you don't need to be a rocket scientist to do it!
From the Desk of: Don Fishback
We have achieved overwhelming success in one of the world's most misunderstood businesses. You see, when done wrong, the way 99% of all newcomers do it - it appears confusing and unprofitable. Yet when done right it can be a low-risk, automatic income generator. You've probably heard of and maybe invested in a mutual fund or the stock market.
But there's a much safer, more predictable and more profitable way to build your money. What I do is trade options - but not the way most people do it. When done right, you should win on at least 80%...90%...or even 95% of the trades you make.
"I can teach you how in just minutes. Using one basic technique, this incredibly easy system identified 33 wins and just 2 small losses in 3 years. A stunning 95.8% wins! It's been nearly 90% accurate for 16 years, and has gone as long as 6 years and 65 trades without a loss!"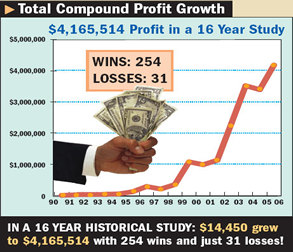 Get Your Free Introduction into My Winning System
My four report series is going to be a real eye-opener to those investors who are used to believing that the only way to profit from the markets is to follow the old rules. In my reports, I'm going to show you how to legally change the rules of trading so that you can win at least 80% of your trades or better.

There is even better news: This trading strategy can be executed in as little as five minutes per day, and it works in bull markets, bear markets and flat markets. So get started now by signing up to receive your free four report series below. Get ready for an extreme departure from the old method of trading by legally changing the rules of trading. Once you've changed the rules, you have at your fingertips a fast and statistically proven method to achieve high accuracy and steadily build profits.


"My First 'Home Run' signal in the OEX. . .I made over $10,000 in less than one month!"
- Sylvia B. 36-year in banking
What Makes My System So Great?

Start with just a few hundred dollars

Enormous profit potential immediately - quickly build up to where you can make $1,700 per week

Unlimited upside profits - upwards of $5 million per year

No employees, no inventory

Steady Profits, no matter what the market is doing

Work as little as you wish - 1 hour each week is plenty

Start learning in one weekend - with no money

Prove to yourself it works - before risking a penny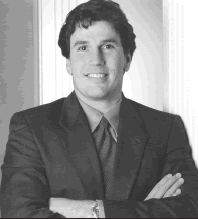 Who is Don Fishback?
Don's reputation as a down-to-earth man of high integrity, and extreme generosity, is as remarkable as his professional accolades.
A busy trader and former advisor to billion-dollar fund managers, Don and his staff are always willing to take out time to the help the "little guy."
As a featured speaker at seminars and conferences from coast to coast, when asked about his discovery of a system that generated 65 consecutive winning trades, Don humbly tells audiences "What I do isn't magic and it isn't hard. I'll show you how you can win on nearly all your trades, too."
Your journey into the profitable world of options trading can begin today - FOR FREE! By completing the following form, you will receive my Four Report Series which includes:
Win with Consistency by Changing the Rules
Putting Probabilities on Your Side
Understanding Options Terminology
Straddles and Strangles and Similarities to Insurance
Don't Miss Your Chance - Order Now!
YES! Don Fishback, I can't wait to get my copy of your Four Report Series!
We will also send our Inside Trading newsletter and other valuable marketing materials
Once you sign-up, you will receive my first report via email - instantly. Then, you will receive each additional report every three days. Please watch your inbox for an email sent from me - Don Fishback!


To Your Success,



Don Fishback
www.donfishback.com
The testimonials contained herein were provided without compensation. While the experiences described are believed to be true, their claims have not been independently verified, nor have photos been authenticated, nor has any attempt been made to determine the experience of the individuals after the testimonials were given. Testimonials only provide the perspective of individuals who were successful and satisfied with their experience. The average trader may or may not experience similar results. People can and do lose money trading options. The examples given in testimonials have limited applicablity to what purchasers of the program advertised in this brochure may generally expect to achieve, and the performance experienced by the persons giving testimonials is not what purchasers should expect. Some testimonials may be based on products or services of don fishback other than the specific ones advertised in this brochure.
Profit examples and performance history cited in this brochure for Don Fishback are based on hypothetical or simulated trading. Hypothetical or simulated performance results have certain inherent limitations. Unlike an actual performance record, simulated results do not represent actual trading. Also, since the trades have not actually been executed, the results may have under- or over- compensated for the impact, if any, of certain market factors, such as lack of liquidity. Simulated trading programs in general are also subject to the fact that they are designed with the benefit of hindsight. No representation is being made that any account will or is likely to achieve profits or losses similar to those shown. Unless otherwise stated, the reader should consider that profit and performance examples in this brochure are based on hypothetical or simulated, and not actual trading. Also, unless otherwise stated, the hypothetical and simulated profit and performance examples in this brochure do not include commissions, fees or slippage, which can be substantial.